Most companies dread when their prospects, or even worse, their existing customers, issue an RFP for goods, products, or services. It usually means that it's going to be a highly competitive sales climate, or that your client must go through the formality due to the nature of their business.
Either way, if you are responsible for the RFP responses in your organization, or the results of those responses, competing and winning through an RFP process has a huge set of challenges.
Most companies have a core RFP response team, but use a database of "canned" answers to simply cut and paste into RFP responses without taking time to tailor to the needs of your prospects…
… Many organizations have used 3rd party providers to supplement the core team, yet RFP responses tend to be focus on the technical aspects of your solutions versus storytelling…
… Leaving organizations like yours struggling to truly differentiate yourself in this highly competitive marketplace.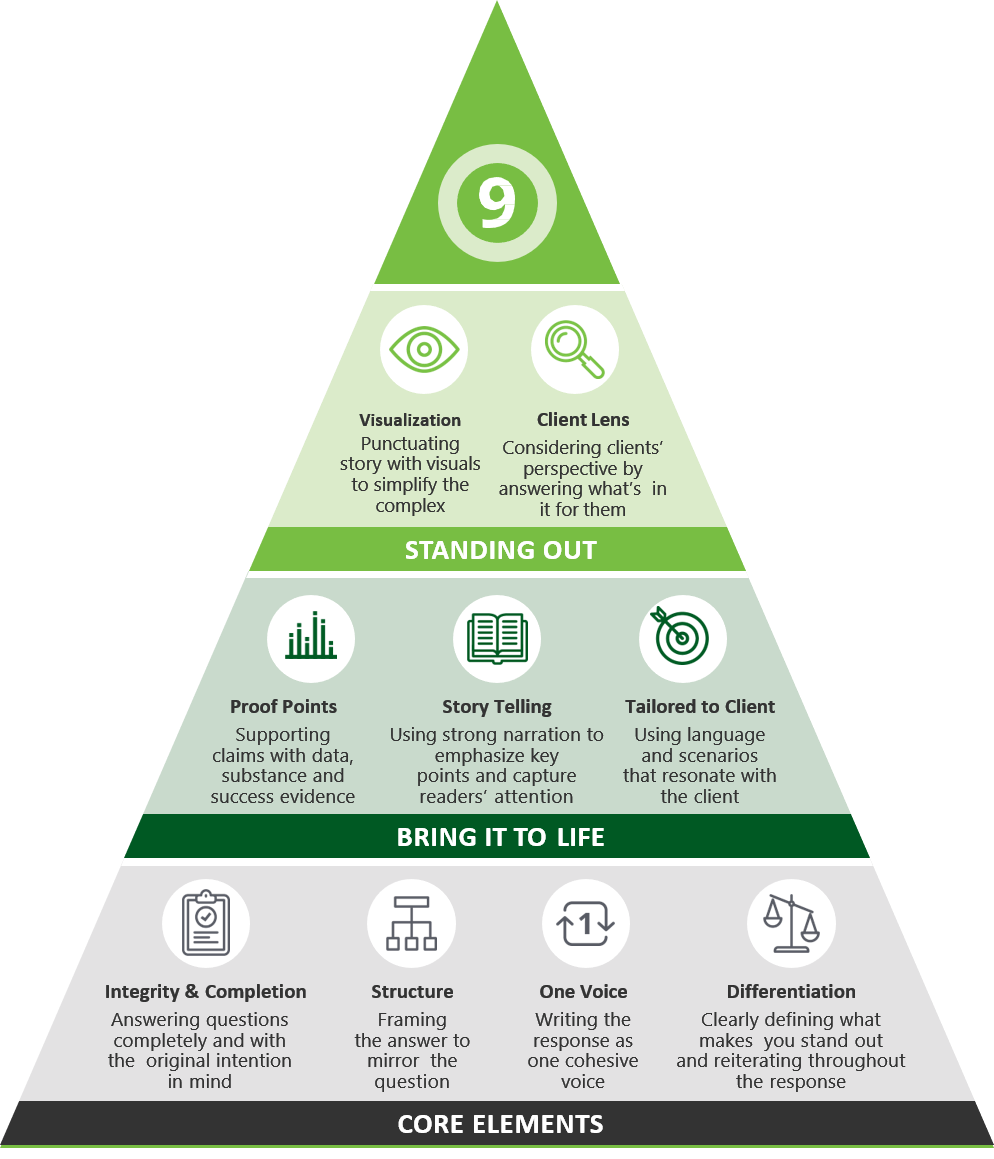 In over 30 years of working with sales organizations, we've found that how you tell your story in RFP responses or finalist presentations is one of the most critical factors in winning business, both new and existing. We've identified nine distinct drivers of success for RFP responses, finalist presentations and readiness in our Winning RFP Series that truly allow you to separate yourself from your competition. Check out our post on the core elements of every good RFP response next!
Interested in getting the tools you need to stand out among the competition and winning the bid that will help your organization grow? Learn more about what we can do for your RFP Responses.
About Weber Associates
Weber Associates is a Columbus, OH based consulting firm. Since 1985, we have blended the creativity of a marketing agency with the analytical rigor of a consultancy to help our clients significantly grow revenues and customer loyalty. People hire us to solve real sales and marketing challenges. To improve their sales process. To grab someone's attention and selling something. In short, they hire us to make their marketing make more sales.