Is it Time to Supplement your CRM?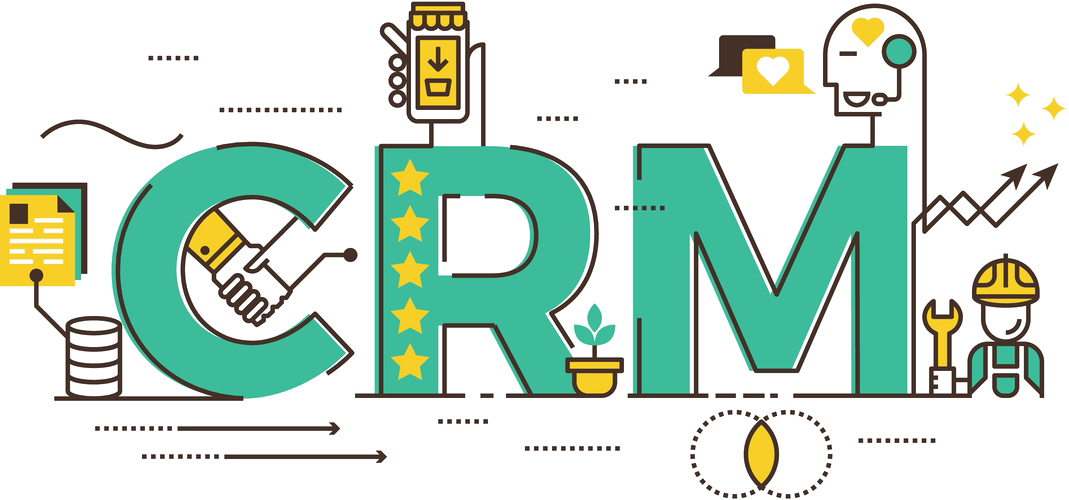 We've all heard the hype about Customer Relationship Management (CRM) systems and what they can do. Benefits like increased sales productivity, increased ROI, and improved customer retention encourage companies to purchase a CRM. When you add in the sophisticated CRM features, there is no doubt that driving rep adoption will be a cinch, right?
Unfortunately, it's not that easy.
Successful large-scale CRM adoption is less common than people tend to believe. Working with our Fortune 500 clients to improve sales performance, Weber Associates finds that many companies struggle to drive adoption and do not get as much value out of their CRM systems as they had initially hoped.
After looking into why, we discovered that organizations inadvertently place unequal focus on certain objectives during implementation. We find that the benefits for sales management take precedence over the benefits for sales reps. It's an easy misstep as the CRM helps gain visibility into sales productivity, pipeline and contacts.
But what about the other marketing features of a CRM? What about being able to create digital sales guides, mobile presentations and interactive content? While many CRMs have these capabilities, they receive less attention by the time it goes live. Instead, we see companies use their CRM as "a multi-million-dollar rolodex," as one of our clients described. When we see low adoption of CRM marketing features, we find that companies experience issues when they are trying to digitize their salesforce.
If you are trying to build a digital sales force and your reps are not using mobile tools online, try supplementing your CRM with additional digital capabilities. Arm your reps with the following mobile tools to build your reps' digital capabilities and improve sales performance:
Digital Sales Playbook
Sales Presentation Software
Interactive Sales Tools
Frontline sales organizations have always used hard-copy playbooks to organize their processes and best practices. But as technology has advanced, so have playbooks. The binders from not so long ago have evolved into digital repositories that reps can access on their mobile devices from virtually anywhere.
There are many great digital playbooks in the market today that do more than just operate like your typical interactive PDF. Some allow companies to push content directly to their CRMs, allowing reps to access all the information they need in one app. Others use key-word searches to identify if an FAQ is in the playbook or if it has been previously answered within an integrated tool.
Regardless of which provider you use, flipping to a digital playbook provides reps with digital guidelines and many benefits including:
Centralizing content
Displaying information like:

Videos
Competitive Intelligence
Presentations

Increasing field knowledge
Building efficient processes
Enhancing rep distribution
Integrating with CRMs
Automating process next steps
Understanding rep engagement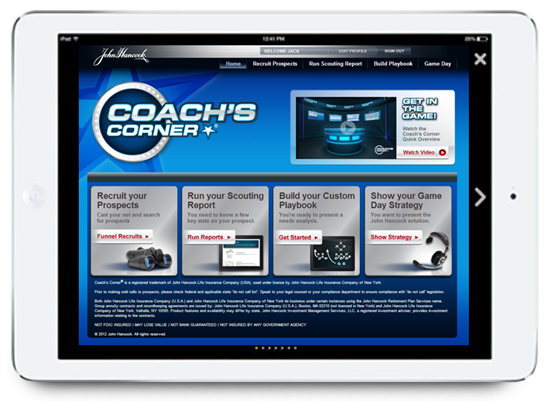 Turning your hard-copy playbook into a mobile version is a great step toward creating a digital sales force. Providing reps with mobile access to updated guidelines and processes allows them to help reps fully understand the sales cycle and increase their focus on generating leads and making sales.
Sales Presentation Software
We all know the horror story about the rep with boxes of approved and "rogue" sales collateral in their trunks. At surface level, this may seem innocent and inconsequential. However, the reality is that this type of distribution is costly and poses a significant compliance risk.
The better approach is to use sales presentation software to consolidate marketing collateral into a user-friendly, digital application. Using digital collateral lets corporate marketing control materials in the field and upload pieces instantly to rep devices. This also simplifies distribution for reps because they can share pieces during face-to-face meetings, send to clients via email, or print pieces for use as leave-behind.
Some sales presentation tools come with very innovative features beyond housing digital collateral. Certain tools let reps record themselves while presenting to see where they can improve. Others provide detailed metrics on collateral usage including the number of views on a per-slide basis. Then there are tools that recommend content based on where the buyers are in the process and on other factors like the buyer's role, geography, and industry.
Depending on which sales presentation software you are researching, there are various benefits, such as:
Displaying relevant collateral
Building client engagement
Organically building conversations
Enabling sales pitch recordings
Receiving usage metrics
Simplifying collateral searches
Automating collateral recommendations
Delegating rep access
Bringing your sales collateral into the digital age may seem daunting. However, making the transition and allowing reps to access mobile content is a major key to developing a digital sales force. Providing reps with anytime access to sales collateral helps them improve presentations, build better relationships, and provide clients with more tailored content.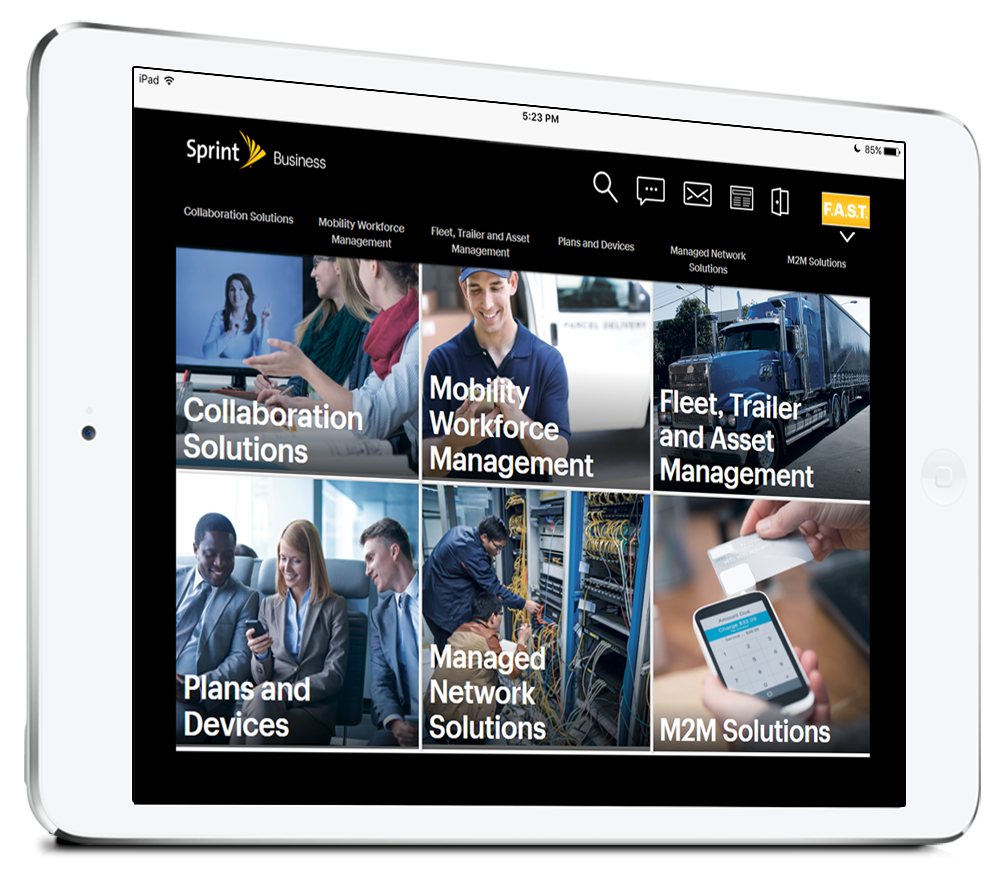 Since the dawn of marketing departments, companies have been printing strategic collateral like pricing sheets, competitive intelligence, and questionnaires for the sales force to use. Thanks to modern technology, digital versions of these tactics now exist and are available on mobile platforms. These platforms simplify difficult pieces, like pricing sheets, into interactive content that can be tailored to fit a client's situation.
Interactive sales tools in use today help steer client conversations and provide clients with the answers they need. For example, certain platforms let clients drive the conversation by using an easy-to-navigate interface to view topics that interest them. As clients interact, reps serve as the "interactive guide" to have a more organic, two-way conversation. Other platforms allow reps to gather situational details from clients to tailor pricing, competitor comparisons and other customized information.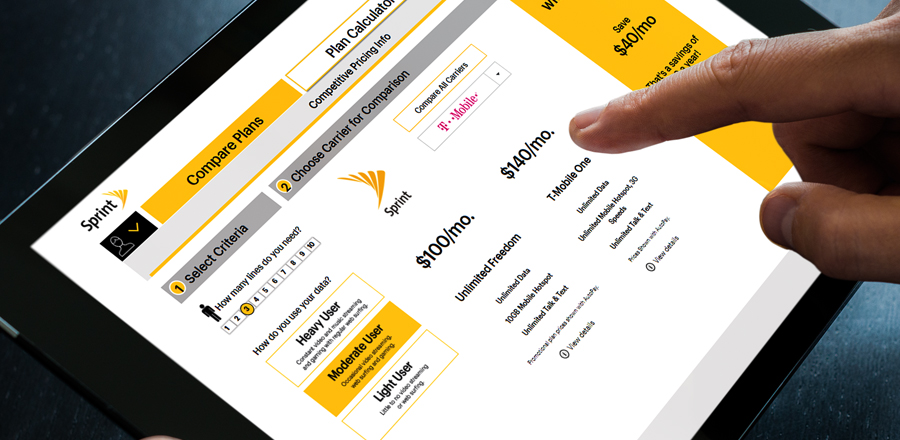 In addition to improving client conversations, interactive sales tools also help with:
Increasing pricing transparency
Comparing competitive information
Managing client expectations
Gathering hard-to-get client information
Centralizing sales content
Simplifying client decisions
Increasing client interaction
Using interactive sales tools allow reps to tailor solutions to client situations and provide clients with more accurate expectations about their future state. Gone are the days of providing clients with a rough quote or an outdated pricing comparison. Now reps can provide clients with an interactive sales experience to help make that final push over the line.
We realize that many CRM platforms house some or all of these capabilities. However, many companies do not successfully utilize these tools because of implementation oversight, over-complicated functionality, or differing objectives between sales management wants and sales rep needs.
We advise our clients to investigate best-of-breed solutions that enhance their capabilities beyond CRM sales management, and to think differently about what reps need to succeed. Supplementing a CRM with solutions offered by partners builds a solution to include more robust features, simplified functionality, faster response times, and better adoption rates.
Happy hunting!
To learn more about The Digital Sales Force click here! Or email us at info@weberassoc.com.